Welcome to the PostgreSQLTutorial.com website! This PostgreSQL tutorial helps you understand PostgreSQL quickly. You will learn PostgreSQL fast through many practical examples. We will show you not only problems but also how to solve them creatively in PostgreSQL.
If you are…
Looking for learning PostgreSQL fast and easily.
Developing applications using PostgreSQL as the back-end database management system.
Migrating from other database management systems such as MySQL, Oracle, Microsoft SQL Server to PostgreSQL.
You will find all you need to know to get started with the PostgreSQL quickly and effectively here on our website.
We developed the PostgreSQL tutorial to demonstrate the unique features of PostgreSQL that make it the most advanced open source database management system.
Basic PostgreSQL Tutorial
First, you will learn how to query data from a single table using basic data selection techniques such as selecting columns, sorting result set, and filtering rows. Then, you will learn about the advanced queries such as joining multiple tables, using set operations, and constructing the subquery. Finally, you will learn how to manage database tables such as creating new a table or modifying an existing table's structure.
Section 1. Getting Started with PostgreSQL
If you are new to PostgreSQL, follow 3-easy steps to get started quickly with PostgreSQL.
Section 2. Querying Data
Select – shows you how to query data from a single table.
Order By – guides you on how to sort the result set returned from a query.
Select Distinct  – provides you a clause that removes duplicate rows in the result set.
Section 3. Filtering Data
Section 4. Joining Multiple Tables
Section 5. Grouping Data
Group By – divides rows into groups and applies an aggregate function on each.
Having – applies the condition for groups.
Section 6. Performing Set Operations
Union – combines result sets of multiple queries into a single result set.
Intersect – combines the result sets of two or more queries and returns a single result set that has the rows appear in both result sets.
Except – returns the rows in the first query that does not appear in the output of the second query.
Section 7. Grouping Sets
Grouping Sets  – generate multiple grouping sets in reporting.
Cube – define multiple grouping sets that include all possible combinations of dimensions.
Rollup – generate reports that contain totals an subtotals.
Section 8. Subquery
Section 9. Common Table Expressions
Section 10. Modifying Data
In this section, you will learn how to insert data into a table with the INSERT statement, modify existing data with the UPDATE statement, and remove data with the DELETE statement. In addition, you learn how to use the upsert statement to merge data.
Insert – inserts data into a table.
Update – updates existing data in a table.
Update join – updates values in a table based on values in another table.
Delete – deletes data in a table.
Upsert – inserts or update data if the new row already exists in the table.
Section 11. Transactions
PostgreSQL Transactions – shows you how to handle transactions in PostgreSQL using BEGIN, COMMIT, and ROLLBACK statements.
Section 12. Import & Export Data
You will learn how to import and export PostgreSQL data from and to CSV file format using the copy command.
Section 13. Managing Databases
In this section, you will learn how to manage databases in PostgreSQL including creating databases, modifying existing database's features and deleting databases.
Section 14. Managing Tables
In this section, we start exploring the PostgreSQL data types and showing you how to use CREATE TABLE statement to create a new table. We will also cover some additional features, such as modifying table structure and deleting tables. In addition, you will learn an efficient way to delete all rows from a table by using the TRUNCATE statement.
Section 15. Understanding PostgreSQL Constraints
Section 16. PostgreSQL Data Types in Depth
Section 17. Managing Schemas
Section 18. Conditional Expressions & Operators
Section 19. PostgreSQL Utilities
psql commands – shows you the most common psql commands that help you interact with psql faster and more effectively.
Section 20. PostgreSQL Recipes
PostgreSQL Programming Interfaces
You typically use PostgreSQL as the back-end database of a specific application. To interact with the PostgreSQL databases from the application, you need a database driver. PostgreSQL provides you with various database drivers that support the most popular programming languages such as PHP, Java, Python, C#, and C/C++.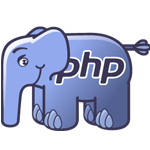 This section shows you how to interact with the PostgreSQL database using PHP PDO API. It teaches you how to perform the common database operations in PHP such as creating new tables, inserting data, updating data, and querying data.
This PostgreSQL Python section shows you how to work with PostgreSQL database using the psycopg 2 database adapter, which is the most popular PostgreSQL adapter for the Python language.
In this PostgreSQL JDBC section, you will learn how to interact with the PostgreSQL databases using Java JDBC driver.